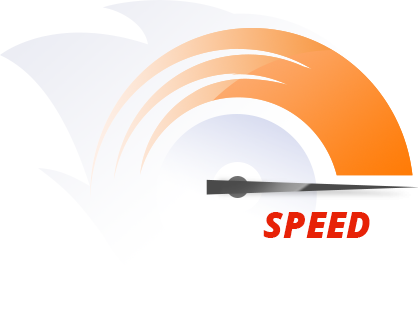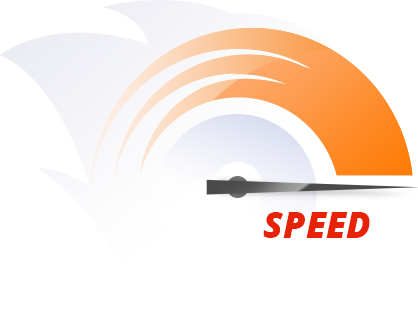 Ludicrous speed. Guaranteed.
VPNs usually slow your internet connection down. This is due to the processor-taxing encryption and the distance to the VPN server you're connecting to. Not with us, though.
Sometimes our VPN will even speed up your connection, especially with certain applications. Best yet, our performance advantage only increases over long distances.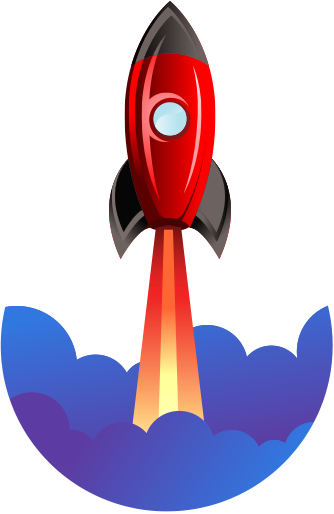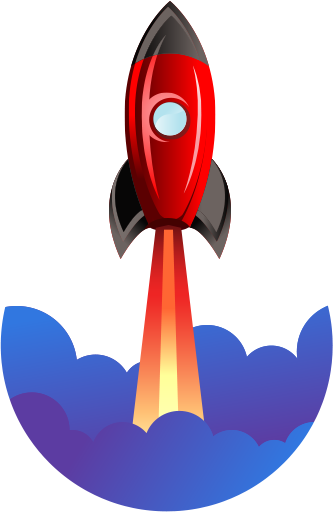 Fast, Secure, Private & Encrypted
Internet with personalVPN™
How do we do this? Are we geniuses? Some Faustian bargain? No. We just scienced the %&*# out of it.
You see, almost all VPN providers use "off the shelf"
servers and technology. Being super-geeks, we have our own UNIX-based proprietary server design that we have optimized over many years. Result? A much faster and more secure VPN for you.
But, please, don't take our word for it.
Take it for a spin for 30 days under our Unconditional Money-Back Guarantee!
We've got serious geek cred.
We developed personalVPN because we're
networking and security experts, not because
we were trying to make a quick buck in the "encryption boom." We were crypto long before it was cool.
Our nerdiness matters more than you might imagine too because, when a VPN is turned on, you send all your data through your VPN
provider.
Even with the best of intentions, a VPN provider lacking adequate technical depth can accidentally leak your data and expose you
.
Less
We're legit, verified, and bonafide.
Because all your data flows through the VPN provider you choose, you shouldn't just be confident in their technical ability, but if they're reputable and trustworthy. Not to be rude, but more than a few VPN "companies"
nowadays seem a bit shady. Many brag about being "offshore" and you can't even find out who runs the provider, or who finances it. They make lots of promises, but what's your recourse if they break them? Make sure you thoroughly check out any VPN provider before you trust them with your data.
Less
Super simple, yet nerded out.
The VPN is very easy to use for people new to using a VPN service, but loaded with advanced options for those of you that like to trick it out. Even our basic plan includes multiple VPN protocols and 256-bit
military-grade encryption. Our Pro and Premier service levels add OpenVPN, a VPN protocol known worldwide for its extraordinary security and versatility. In fact, our optimized version of OpenVPN allows advanced users to easily customize their connections with options for UDP, TCP, 65,000+ ports, multiple encryption ciphers, TLS Auth, embedded TOR technology, port randomization, and more.
Less
No monitoring or logging of your online activity. Ever.
We're obsessed with security so you don't have to be.
Many VPN providers throw around terms like "military-grade security" but when you look under the hood, they do not meet the latest, or even some widely-accepted, security
standards. With our ephemeral keys, 256-bit encryption, perfect forward secrecy, unshared 4096-bit unique-per-user security certificates, and much more, you can rest assured that your data is protected by the very best modern security methods.
Less
Stealth Modes: We can hide the fact you're using a VPN at all.
Risk-free 30-day
Unconditional Money-Back Guarantee
From the beginning, it was important for us to stand behind our products. Truthfully, it was a bit scary at first to offer such a blanket guarantee. But, we're glad we did. Sure, sometimes our
generosity gets taken advantage of, but that's ok. It's worth it to give everyone a chance to
fully evaluate our services to make sure they're a good match for their needs.
Try it Now
No limits or throttling
You can use the VPN as often as you wish, connect to any country, or countries, as often as you like, and we do not limit bandwidth or throttle speed.
Built-in DNS leak prevention
DNS, or Domain Name Service, is the internet protocol that translates domain names like
www.witopia.com
into computer-readable numerical IP addresses. It is fundamental to the functioning of the internet.
Unfortunately, when you use the DNS servers from your Internet provider, Google, or other third parties, they can easily monitor or censor your internet activities. We have our own global network of DNS servers that are free to use for our customers. When the VPN is connected, the websites you visit are private and protected from prying eyes or manipulation. Or, if you do prefer to use someone else's DNS servers, you can easily select that option as well.
Less
Included NAT Firewall gives you an extra layer of protection
Many VPN providers charge extra for a NAT (Network Address Translation) firewall, but we include it at no additional cost. A NAT Firewall is an additional layer of security above
and beyond your regular firewall. It's especially advantageous with mobile devices that typically have no firewall protection at all.
Essentially, the NAT firewall blocks hackers and bots that are scanning for unprotected devices to exploit. These attacks can include installing malware, mining your device for personal data, or turning your device into a "zombie" and using it for spamming or attacking others as part of a botnet. It's all pretty bad stuff.
When the VPN is on, NAT firewall protection is automatic. All these scans are stopped at our server and do not reach your device. You should still always use a "regular" firewall as well, but a NAT Firewall is a powerful addition to your online security.
Less
Non-outsourced 24x7x365 support via email and live chat
We're all too aware, as you are, of the typical "Customer Support Hell" you have to endure with most companies. No typical support experience here! Our people know what
they're doing and are empowered to help you. We're not perfect, mostly because the internet isn't perfect, but we'll always be here and will do everything in our power to help you.
Less
Global carrier-grade network
Our encrypted VPN network spans the globe with a rich diversity of paths for your data to circumvent cable cuts and blocking. You connect through enterprise-class infrastructure that operates in hardened secure data centers
with uninterruptible generator backup power. This, plus our powerful and scalable UNIX environment, comprehensive network monitoring and management systems, and a love for what we do, results in network uptime and availability of over 99.99%.
Less
Use on a multitude of devices with up to 8 simultaneous connections.
You can set up your VPN service
on a great array of devices
and enjoy up to 5 simultaneous connections per account with our Basic and Pro VPN service levels.
Need more for a large family or small office? Our Premier service goes up to 8 simultaneous connections. Still not enough? Or, maybe you need to set up a gaming console, Smart TV, or some other external hardware to use the VPN? Our Premier service also lets you add your own DIY VPN router to your account. Or, if you'd like us to build and support a premium VPN router for you,
check out our CloakBox™ or CloakBox Pro™
.
Less